Get 15% off of your car rental when you purchase a Shaka Guide tour! Use promo code SHAKA15 at check-out.
Hawai'i Long Term Car Rentals
From exploring the coffee plantations and beach parks to visiting the historical landmarks, beaches, and waterfalls on Oahu—there's just so much to do in Hawai'i that an extended stay is the best way to experience it all. When you rent a car for a month with GoVibe, you can take your time discovering the lush greenery, flavorful cuisine, and rich heritage of Hawai'i. With our long-term car rentals, you can enjoy the same hassle-free process and fair pricing as our short-term car rentals. So whether you want to rent a car for an extended vacation or use our services as a cheaper alternative to short-term leasing, our seamless rental experience is here to make it easier.
Meet Your Driver at the Terminal or Hotel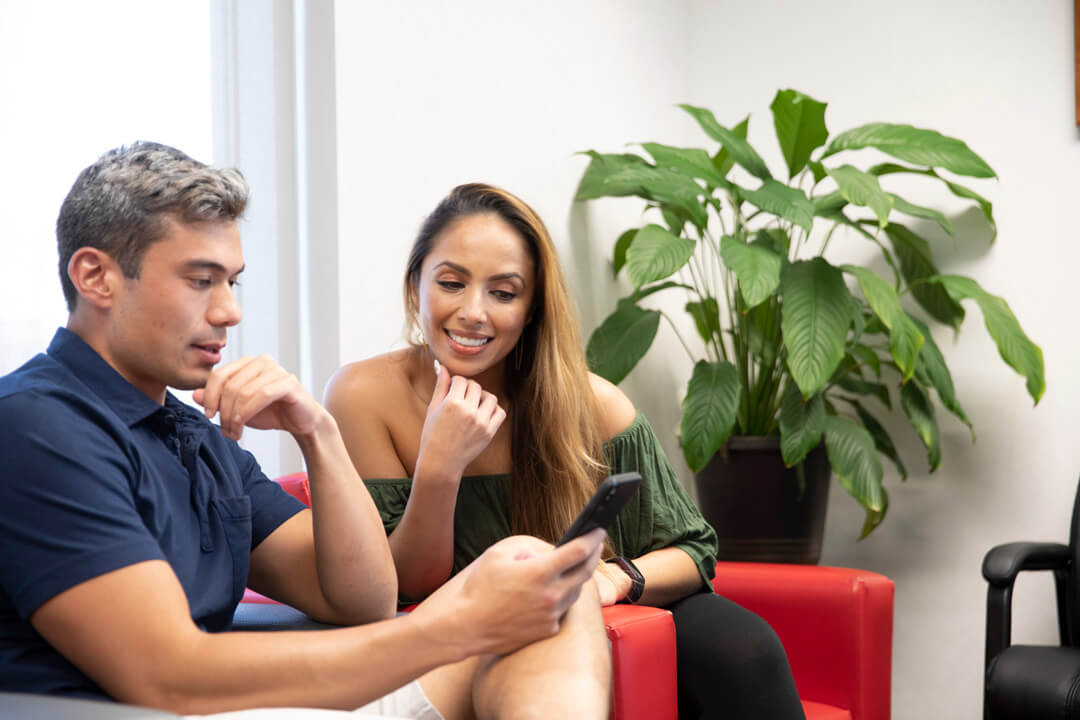 Book Your Car
GoVibe gives you the option to reserve your long-term Hawai'i rental car through our website or our mobile app with a few simple steps. Choose your rental duration, your desired vehicle, and book—no need to go through mountains of paperwork to rent a car for a month in Hawai'i!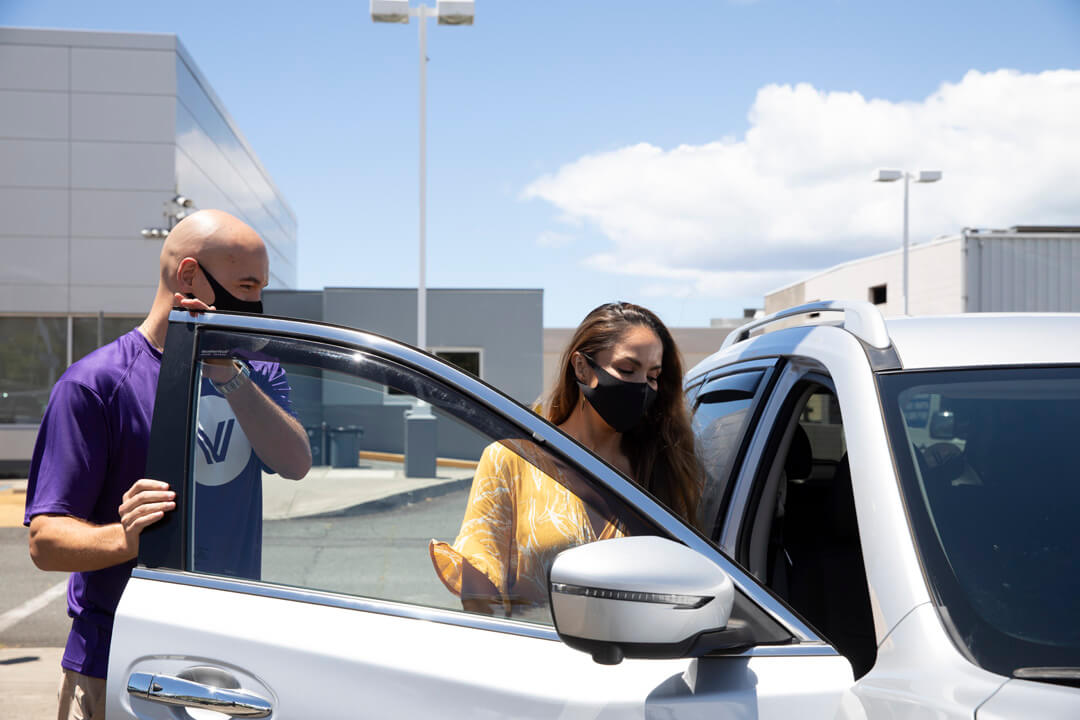 Pick-Up at Terminal
Want your car rental ready on-arrival at the Honolulu airport? Let us pick you up! With our seamless airport pick-up service, you can skip the long lines and get the keys to your car as soon as you land. Our driver will meet you at the terminal and take you to our hub where you can take control of your vehicle after a quick inspection.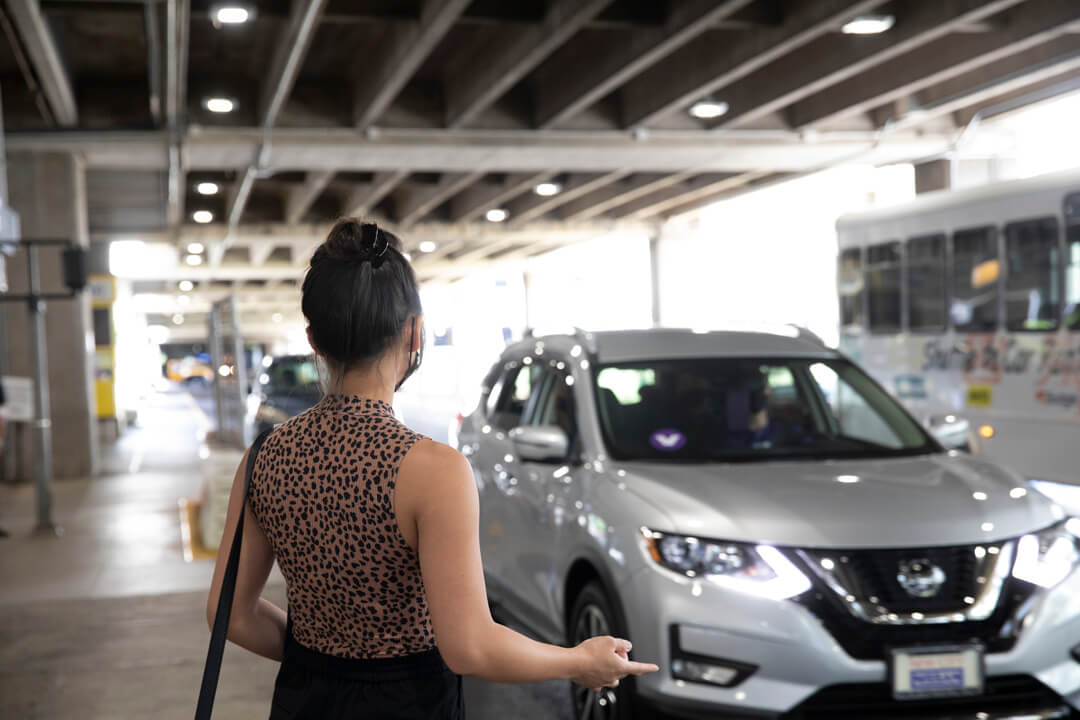 Hotel Drop-Off
If you'd rather have your long-term Hawai'i rental car brought to you at one of our world-class partner hotels, we can do that too! Ask your front desk or give us a call at (808) 400-5767 to confirm availability. Our driver will drop-off your vehicle at the hotel and hand over the keys.
Return Your Vehicle When Done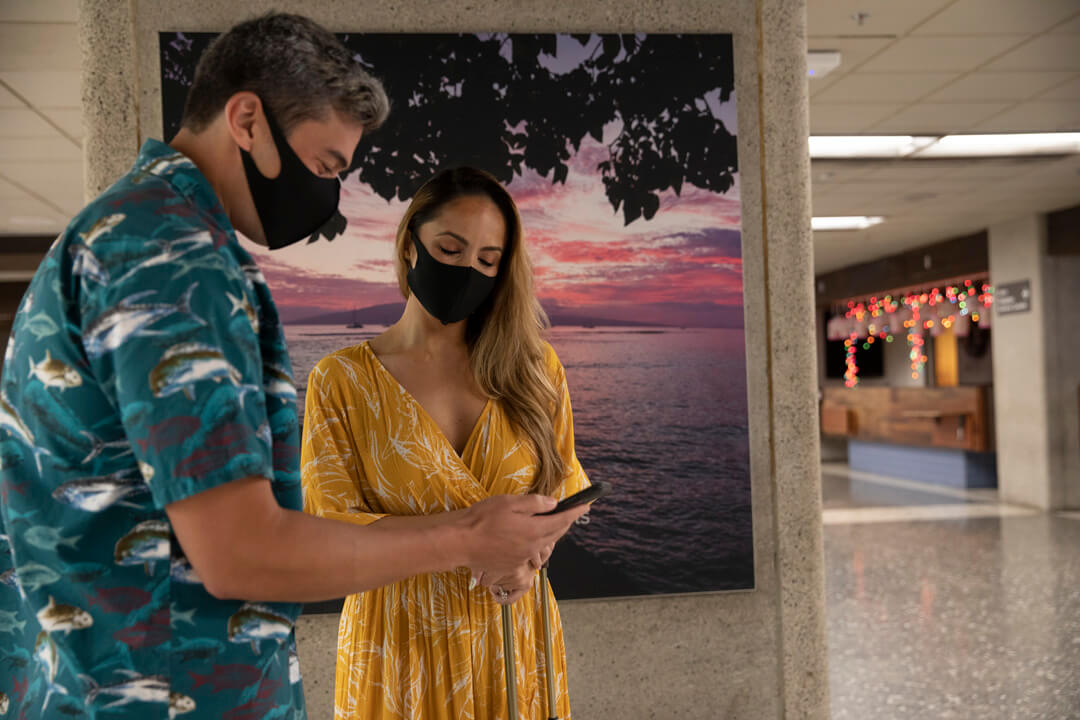 Alert for Pick-Up
When you're done exploring the natural wonders of Hawai'i at your own pace in one of our top-notch vehicles, send us an alert through the "manage booking" section of the app to let us know about the end of your trip and start the checkout process.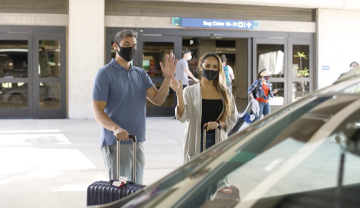 Hassle-Free Pick-Up
Drop-off your rental car at the nearest GoVibe hub and get a complimentary lift to the terminal. If you booked your long-term Hawai'i rental car at one of our partner hotels, no need to visit the hub to personally drop-off the vehicle. We'll come to you and collect the vehicle.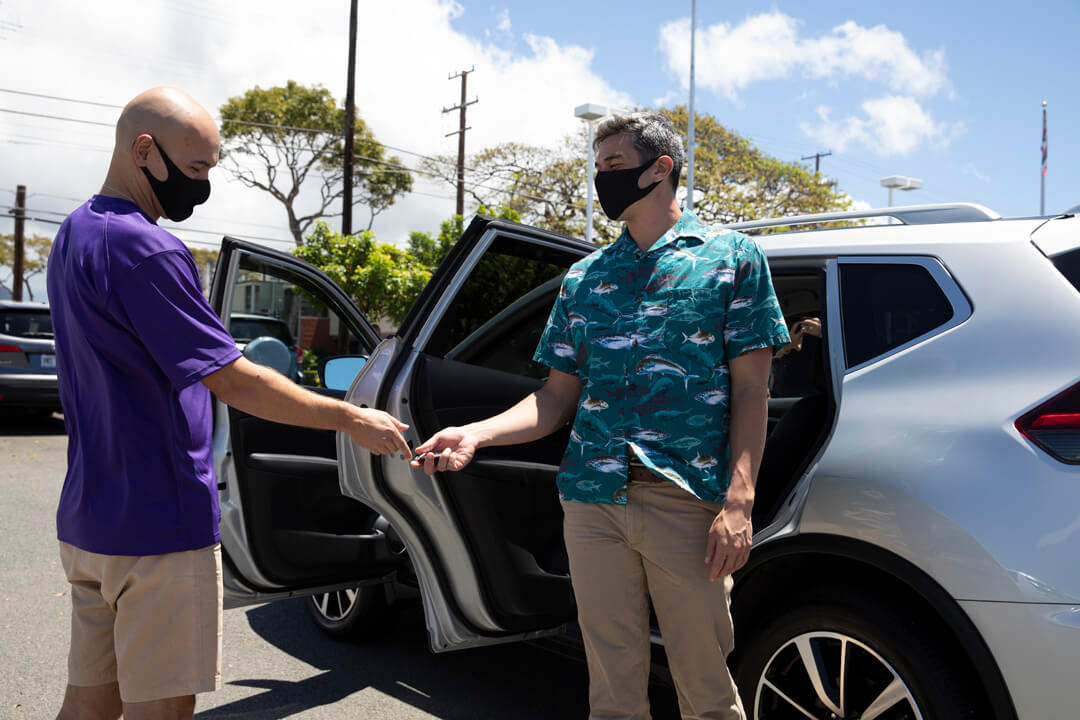 Before You Leave
Before ending your visit, make sure to take in a few of our favorite Hawai'ian attractions. Enjoy a feast at Paradise Cove Luau or take in an aerial view of Hawai'i with Blue Hawaiian Helicopters—our official recommendations!
Long-Term Hawai'i Car Rentals Made Effortless
GoVibe is a locally owned and operated company that has been making rental car bookings in Hawai'i effortless and economical for years. With our VIP rental experience, you can rent a car for a month or more in Hawai'i without having to jump through lengthy hoops like extensive paperwork. Our process is fast and easy every step of the way. Check out our fleet and reserve your long-term car rental today!