Coming Soon: New locations launching at Kona & Hilo airports this summer!
How GoVibe Is Revolutionizing Car Rentals
Published on - 2023-01-03
We all know car rentals can be frustrating. From long waiting times and unpleasant customer service to poorly maintained cars, the wrong rental car company can cause a frustrating start to your vacation.
But it doesn't have to be that way.
GoVibe is revolutionizing the industry by coming to you with superior rental cars at affordable rates. Our technology and partnerships with local dealerships allow us to offer lower prices and more personalized service.
If you're looking for an alternative car rental company that lets you skip the counter and jump straight into your vehicle without all the usual hassle, then book your ride with GoVibe. See how we do things differently.
Goodbye, Paperwork!
You're trying to rent a vehicle so you can enjoy a peaceful vacation, and yet sometimes it feels like it takes a half hour just to get your keys. At GoVibe, we don't believe in putting our customers through the wringer of piles of paperwork and signatures.
Unlike national chains, we offer an alternative to traditional car rental methods that's fast, easy, and simple. Our user-friendly mobile app lets you book a vehicle at the touch of a button. All you have to do is enter your travel details, choose a car from our selection of sedans, convertibles, minivans, and SUVs, and we'll meet you at the airport.
No More Waiting at the Counter
Air travel involves waiting, but no part of the process moves slower than the airport rental car counter. Sometimes you have to ride a crowded shuttle just to get to the rental lot. Then, there are always so many questions and such a drawn-out process just to get the keys for the vehicle you thought you'd already reserved! At GoVibe, we don't put our Members through that nuisance.
Our alternative rental car booking method ensures that you can skip the counter without having to deal with surly customer service agents or long waiting lines. When you land, we'll pick you up at the terminal and have you on the road in a matter of minutes.
Get the Car You Reserved
Large rental chains are often overbooked and undersupplied. It's a common experience that the car you saved online is not the one waiting for you when you arrive. Maybe you thought you reserved a large SUV, but when you arrive, you find out that the company has none available! You're forced to settle for an alternate rental car.
With GoVibe, this is never the case. Whether you're looking for a convertible to soak up the sun or a minivan with enough space for your family, we'll have you set up with the car you reserved so you can skip the frustration at the counter and get to the beach faster!
Customer Service That Actually Cares
When you're exhausted from your plane ride and simply looking to rent a car, dealing with uninterested customer service agents is the last thing you want. It's often no fault of the individual—they're dealing with the slow, bureaucratic processes of a national company.
GoVibe is locally owned and operated. We offer an alternative to these rental car companies with a staff that's dedicated to offering you a luxury experience. No matter your budget, you'll receive the same VIP treatment as our other customers with well-maintained vehicles and responsive customer care. Our size makes us agile to resolve your queries and accommodate special requests.
No Surprise Extra Fees—Ever
Many rental car companies lure you in with unbelievably low rates—only to surprise you later with vague, unexplained fees and surcharges. This is one of the most common reasons people hate rental cars and look for alternatives.
Simplicity, accessibility, and transparency are the three pillars we live by. We never hold back any information from you. All of the state-required fees and taxes are clearly explained on our checkout page.
No "Members-Only" Privileges
We're not against membership. In fact, GoVibe has an excellent membership program with world-class benefits—but it's free for everyone! We don't charge a premium to give you a luxury service or let you skip the counter, nor do we determine the benefits you receive on the basis of your budget.
All of our Members have access to our special discounts on area attractions and exclusive benefits at our partner hotels in Hawaiʻi. So if you're looking for an alternative rental car company during your stay in Oahu, we'll welcome you with open arms.
Each Vehicle Is Properly Maintained
It's often the case with national car rental companies that they're managing gigantic fleets across state lines with multiple locations, but unfortunately this means that not every car is properly detailed or checked between customers. Perhaps you've rented a car before and found trash under the back seat or realized it was due for an oil change.
GoVibe is a better alternative to large rental car companies because in addition to ensuring that you skip the counter, we also ensure that you don't have to settle for an unpleasant car.
We only work with the top local dealers, and our staff pays personalized attention to each vehicle with an extensive cleaning checklist to ensure it's in top shape. Our vehicles are safe, hygienic, and most of all, reliable!
Drive Your Way with GoVibe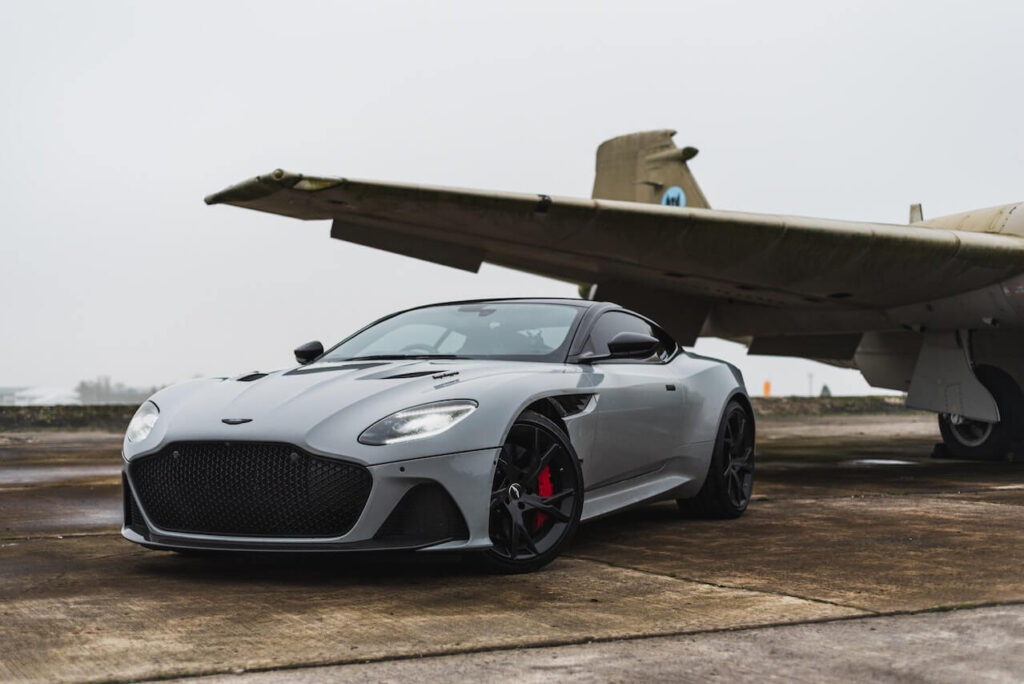 Finding a good car rental company is a vital part of your trip, and you should always shop around before choosing one. There are many alternatives to large car rental chains that offer better service at affordable rates.
GoVibe is one such car rental company available in Hawaiʻi. With us, you can access dealership-direct new vehicles in top condition with no hassle, no confusion, and no delays. Reserve your car today or contact us to reinvent your Oahu travel experience!